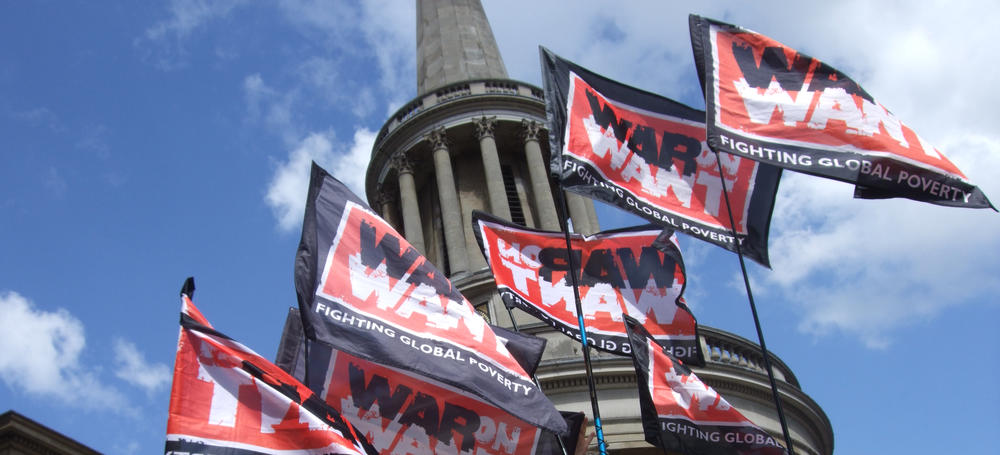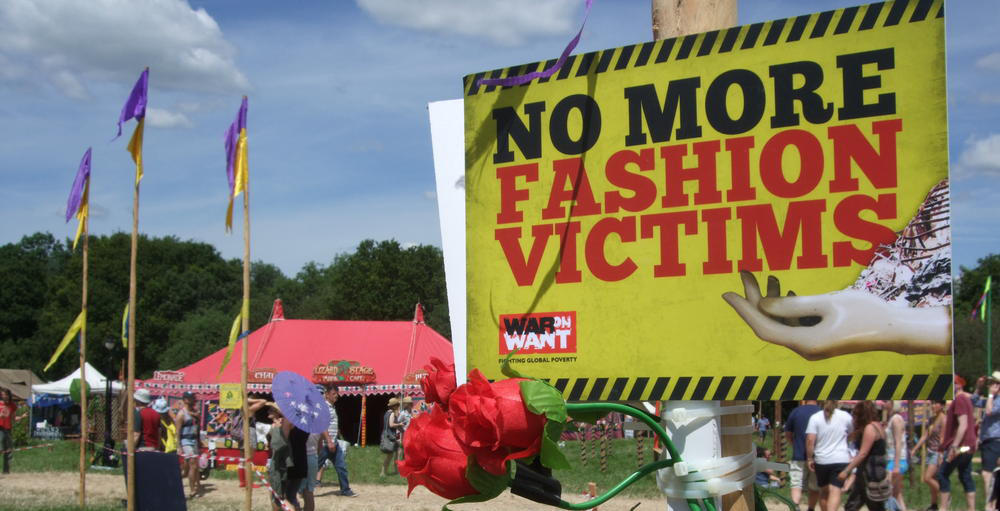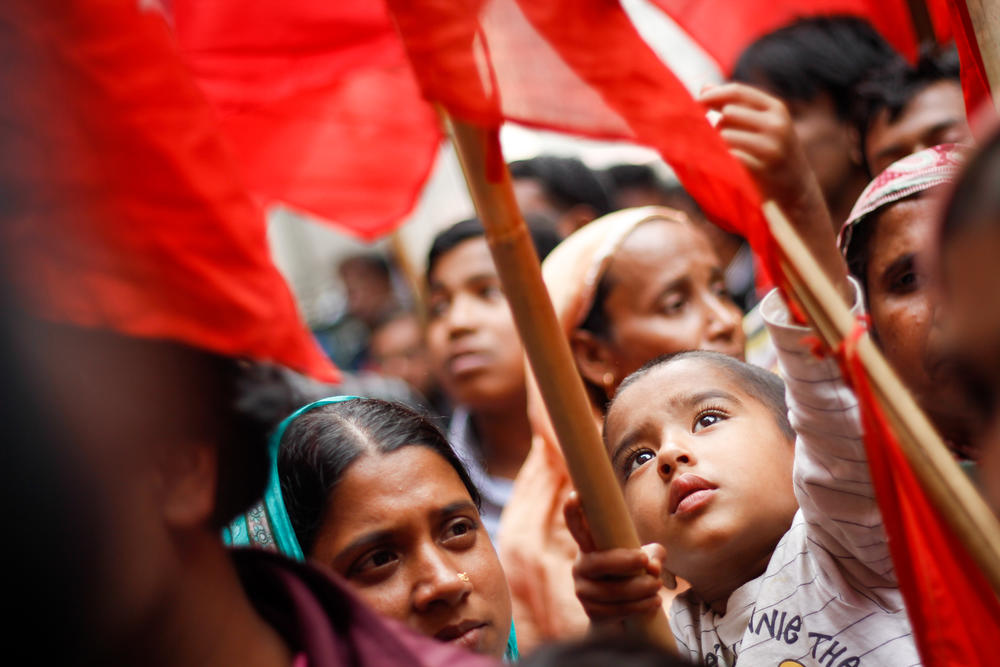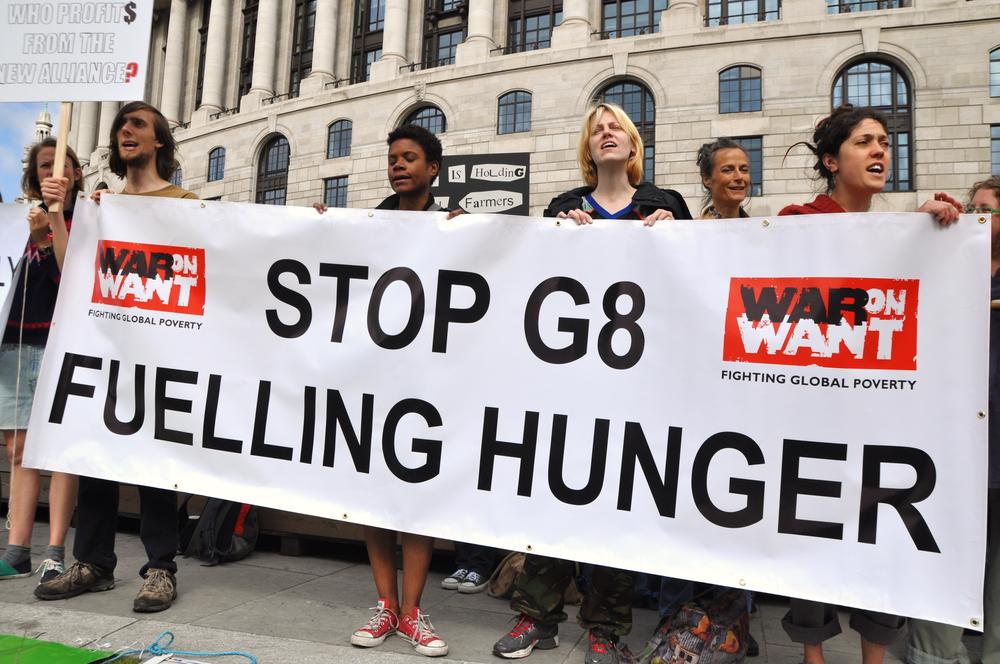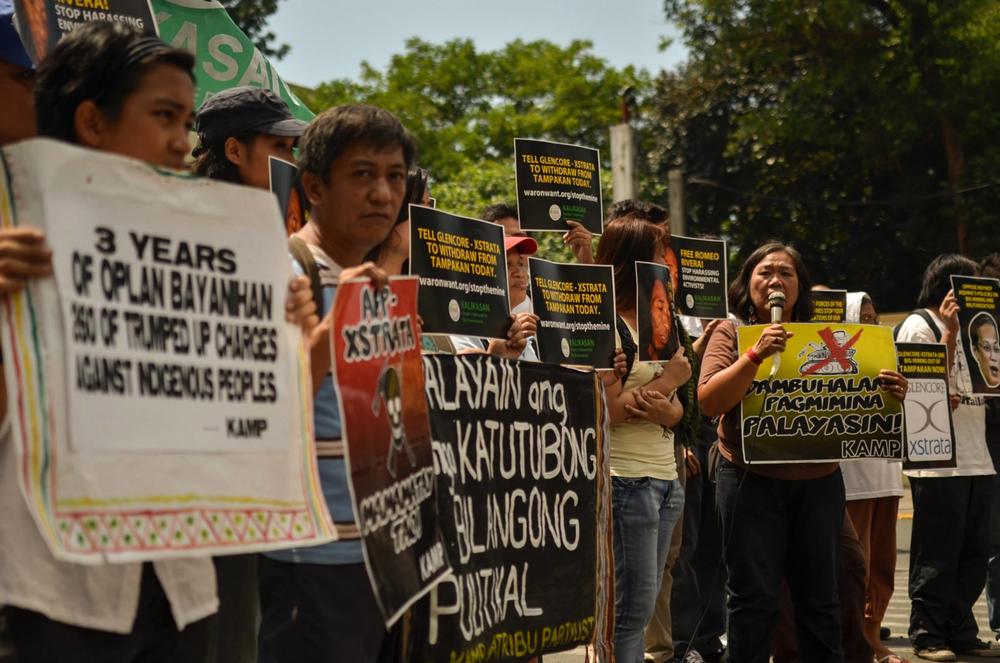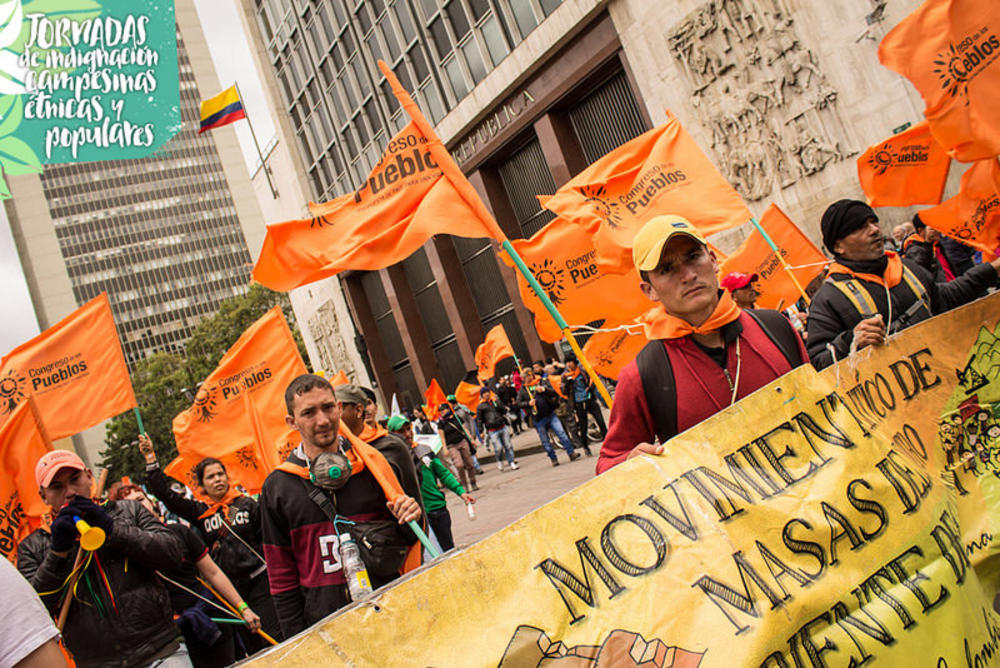 War on Want works to achieve a vision of a just world, through our mission to fight against the root causes of poverty and human rights violation, as part of the worldwide movement for global justice.
Tens of thousands of members, supporters and activists give their time and money to take part in War on Want's work each year. Many hundreds of thousands join forces in the social movements, trade unions and workers' organisations that are War on Want's partners and allies around the world.  Millions more benefit from the victories we win together.
We're different!
We are a charity, but we aren't an aid agency and we don't impose solutions to poverty.
We listen to the voices of our partners and allies, acting to enable those at the frontline of poverty and human rights violation – for long term solutions and real change.
We believe poverty is caused by the political choices made by powerful elites: governments, wealthy corporations and others.
How:
We have global partnerships with grassroots social movements, trade unions and workers' organisations to empower and capacity build people to fight for their own rights.
We run targeted campaigns, where we feel we add most value, against the root causes of poverty and human rights violation.
We raise public awareness of the root causes of poverty, inequality and injustice, and empowering people to take action for change.
Decent work is key to climbing out of poverty. We support workers' associations and trade unions around the world: in training, education and outreach to build strong worker led organisations that can realise safe, decent, properly paid work with full access to rights. We work in the UK to hold UK brands and retailers to account for their behaviour through their supply chains.
Economic justice and corporate accountability
War on Want actively opposes trade deals and practices that promote the domination of markets over people's livelihoods, welfare and rights. We seek to protect people's rights and services through effective and binding regulations as well as holding companies accountable for their impact on people's lives.  
For decades War on Want has supported the call for justice for Palestinians and against the overwhelming human rights abuses perpetuated through the criminal apartheid system, entrenching devastating poverty. We support the civil society activist movement behind the Palestinian call for a global campaign of Boycott, Divestment and Sanctions (BDS) against Israel, focusing on high-profile actions and direct challenges to corporations complicit in Israel's crimes against the Palestinian people. 
War on Want supports local communities in their fight for their land and livelihoods through active solidarity and capacity building. Militarised acquisition of community held resources ensure large corporations can impose ownership and exploitation regardless of lives, livelihoods and human rights. In the UK we confront UK-based extractive companies, as well as the military industry, to hold them accountable for their impact on communities, left dispossessed and poverty stricken, and devastating their environments.
The rampant corporatisation of food has been devastating to peasants, small farmers and especially women. Food systems should be democratically controlled by local people who farm with sensitivity to local environments. War on Want supports local farmers in spreading environmentally harmonious farming practices for better food and in solidarity with farmers' movements. In the UK we hold government and corporations to account over the exploitation of land for short term profit versus long term food sustainability. 
At War on Want we regularly uses certain words or phrases to describe the nature of the charity, our actions and relationships with others, as well as core values and the way we understand and frame the world. You can find out more about some of those words and phrases and what we mean by them  HERE.
War on Want Charitable Objects
War on Want's Memorandum of Association, as registered with the Charity Commission has the following Objects:
To relieve global poverty however caused through working in partnership with people throughout the world
To promote human rights (as defined in the Universal Declaration of Human Rights and subsequent United Nations and International Labour Organisation conventions and declarations) and, in particular, such human rights which contribute to the relief of global poverty by all or any of the following means:
·       monitoring abuses of human rights,
·       relieving need among the victims of human rights abuse
·       promoting respect for human rights among individuals and corporations
·       raising awareness of human rights issues
To advance the education of the public into the causes of poverty and the ways of reducing poverty by conducting research and publishing and disseminating the findings of such research.
About War on Want
War on Want fights against the root causes of poverty and human rights violation, as part of the worldwide movement for global justice.

War on Want 44-48 Shepherdess Walk London N1 7JP  
Registered Charity no. 208724. Company Limited by Guarantee Reg no. 629916