UNIQLO: Take responsibility for the workers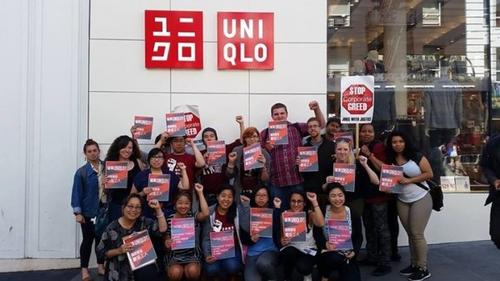 The fashion giant UNIQLO has caved to our demands twice, and we need to make them do it again. UNIQLO leaves behind a trail of serious labour violations wherever they go and this time, the workers who made their clothes in Indonesia are suffering.
The PT Jaba Garmindo factory in Indonesia closed down and around 4000 people found themselves unemployed and broke, with four months of wages and severance payments owing. Support the garment workers fighting for what is owed to them and take action!
Join the conversation
ISDS strikes again: Pakistan has been ordered to pay $5.9 billion to TCC, the largest sum in ICSID history.… https://t.co/PWuh7RQAA8
—
14 hours 54 min ago
TCC, setup in Australia, owned by Antofagasta (UK) and Barrick Gold (Canada), used the Australia-Pakistan BIT to st… https://t.co/WSdgL1LC1J
—
14 hours 54 min ago