War on Want at The World Transformed 2018
10 September 2018 - 3:30pm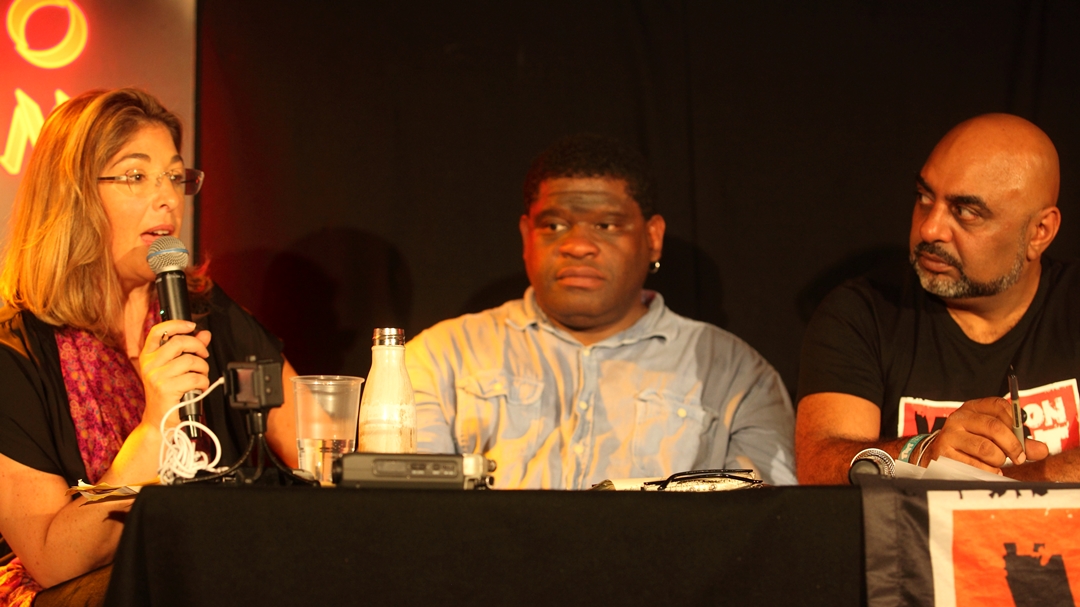 Photo: Our panel at The World Transformed 2017 featuring Naomi Klein, Gary Younge and Asad Rehman
War on Want will be at The World Transformed in Liverpool, 22–25 September. The World Transformed will be mixing big names with the most inspiring grassroots voices and tackling topics that others overlook.
War on Want will be there running sessions throughout the festival, covering workers rights, internationalism and Palestine. Here are all the sessions that we will be involved in.
 
Saturday, 13:00-14:30, Constellations Event Space
Liam Fox is jetting around the world trying to sign trade deals with everyone from Trump's US to the Saudi regime, the murderous president of the Philippines to Turkey's dictatorial government. These trade deals would legitimise tyrannical regimes and could lock us into a US-style model of privatisation and deregulation. What can be done? Can MPs stop it? Come along and find out.
Speakers:
Jean Blaylock – War on Want
Nick Dearden – Global Justice Now
Barry Gardiner – MP for Brent North
Saturday, 19:30-21:15, Black-E Studio
Workers at McDonald's, TGI Fridays and Wetherspoons are coming together in trade unions to turn back the tide on poverty pay, precarious contracts and lack of respect in fast food. Since the first McStrike, TGI Fridays workers are standing firm against their tips being stolen. This autumn the movement is growing: hear direct from the workers rising up; how "Liverpool: Time For Ten" is supersizing the McStrike; and learn how to show effective solidarity.
Speakers:
Asad Rehman – War on Want
Lauren McCourt – McStrike / Bakers, Food and Allied Workers Union
Lauren Townsend – TGI Fridays worker / Unite the Union.
James Snowball – Wetherspoons Worker / Bakers, Food and Allied Workers Union
Clara Paillard – Liverpool Time for Ten / PCS
Peter Stefanovic – Lawyer/Journalist/Filmmaker
Alex Mayer – MEP
Sunday, 13:00-14:30, Black-E Studio
Neo-liberalism, inequality and climate change have led to a millions of people in the global South dying or being forced from their homes. As the Planetary emergency tips us towards a point of no return, this session explores the logic of 'sacrifice zones' and the deliberate sacrificing of black and poor lives that has been inherent firstly in colonialism, and now neoliberalism and climate change. The panel will discuss how racism has shaped the dominant climate narrative and how can we decolonise environmentalism.
Speakers:
Asad Rehman – War on Want
Dr Sivan Kartha – Stockholm Environment Institute and IPPC author
Lyda Fernanda Forero – Transnational Institute (TNI)
Zita Holbourne – Public Services Union (PCS) and Co-Chair of Barac UK
Firoze Manji – Author, Activist and Former editor in Chief, Pambazuka Press
Vijay Prashad – Tri-continental Institute
Sunday, 19:30-23:30, Constellations Event Space
With War on Want, Global Justice Now, Jubilee Debt Campaign & Health Poverty Action
A multimedia extravaganza of talks, films, music and spoken word, exploring the struggles of those resisting colonialism and capitalism on the front lines. Join speakers from around the world to learn about and celebrate these histories of resistance - from the fight against slavery, to 20th century anti-colonial struggles, and on to the present day. A vibrant spirit of international solidarity was key to all of these movements - how can we build on that legacy to forge a new internationalism for the 21st century?
With contributions from:
Zitto Kabwe – Tanzania
Vijay Prashad – India
Lyda Fernanda Forero – Colombia
Firoze Manji – Kenya
Lucy Flores – US
Emily Thornberry – MP for Islington South and Finsbury (tbc)
Sarah Jayne Clifton – Jubilee Debt Campaign
Nick Dearden – Global Justice Now
Asad Rehman – War on Want
Martin Drewry – Health Poverty Action
Featuring:
Afrocidade, the Bahian powerhouse from Brazil bring their sounds of resistance to TWT with a unique blend of Brazilian rhythms, Dancehall, Afrobeat and Dub. With powerful lyricism and blazing rhythms they bring the street to the stage.
And special guest:
Lowkey
Monday, 15:00-16:30, Hinterlands Theatre
UK foreign policy is shaped and informed by legacies of colonialism – prioritising the protection of the UK's wealth and privilege at the expense of those living in the global South. What role do trade, aid and development play in perpetuating this legacy? This session will explore how the UK can advance justice and human rights around the globe.
Speakers:
Vijay Prashad – Historian/Journalist/Commentator
Gargi Bhattacharyya – University of East London
Celia McKeon - Rethinking Security
Tuesday, 13:00-14:30, Black-E Studio
The Palestinian Great Return March was a powerful expression of a peoples' movement for justice. It also saw devastating loss of life when the Israeli military cracked down with brutal force. While the UK government condemned the violence, it continued to approve weapons exports to Israel.  Exporting weapons when they may be used in violations of international law breaks the UK's own policy on exports. The refusal to hold Israel to account over this crackdown is part of a longer history of UK complicity in violations of Palestinian rights, and a larger failure of UK policy on the arms trade.
Speakers:
Marsha de Cordova – MP for Battersea
With:
Ryvka Barnard – War on Want
Hazem Jamjoum – New York University
Alia Malak – Palestinian activist
We will also have a stall with lots of War on Want materials. We would love to see you there. Let us know if you are coming.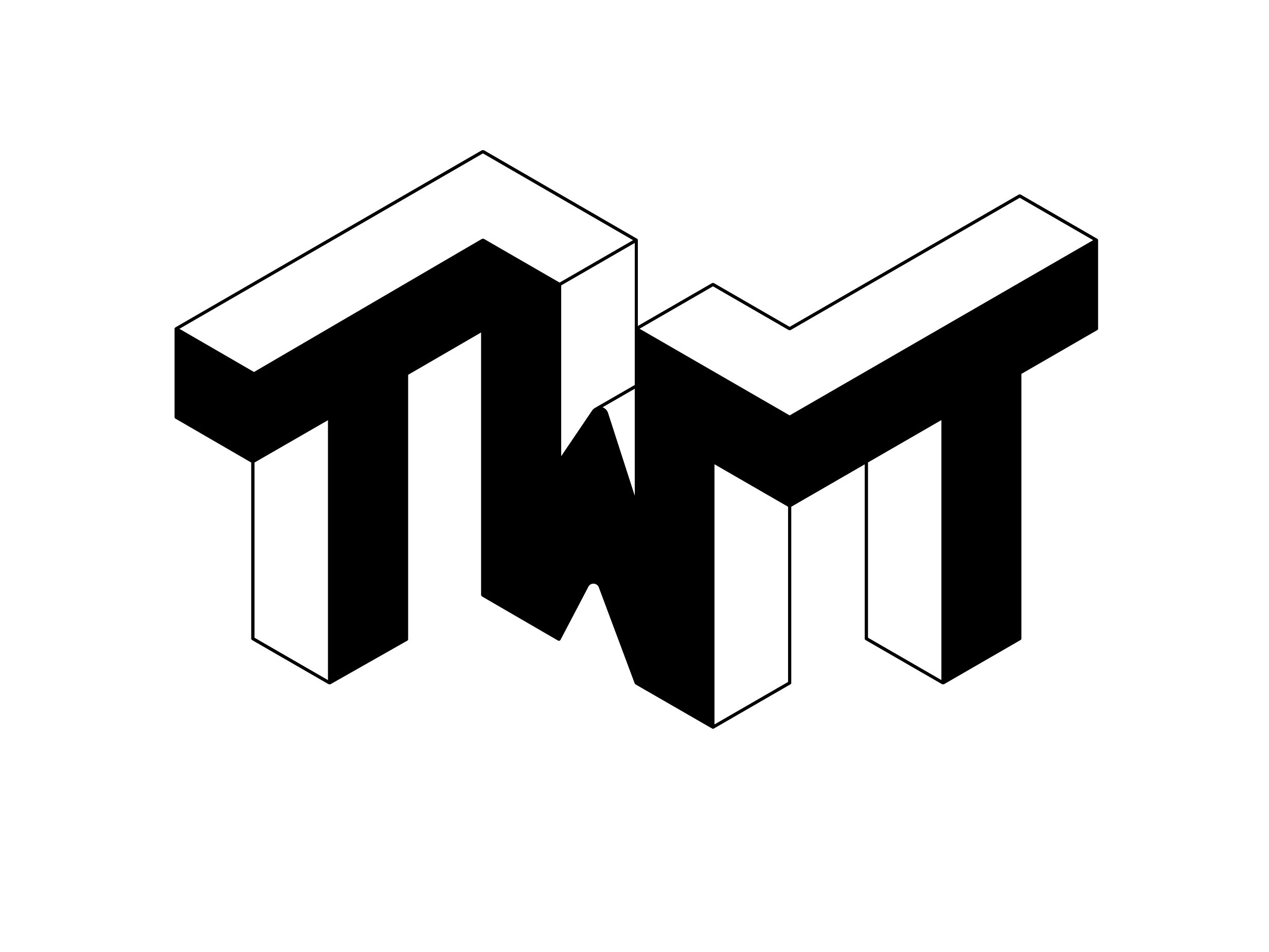 Join the conversation
ISDS strikes again: Pakistan has been ordered to pay $5.9 billion to TCC, the largest sum in ICSID history.… https://t.co/PWuh7RQAA8
—
14 hours 59 min ago
TCC, setup in Australia, owned by Antofagasta (UK) and Barrick Gold (Canada), used the Australia-Pakistan BIT to st… https://t.co/WSdgL1LC1J
—
14 hours 59 min ago