Tell the UK government to take action on companies involved in war crimes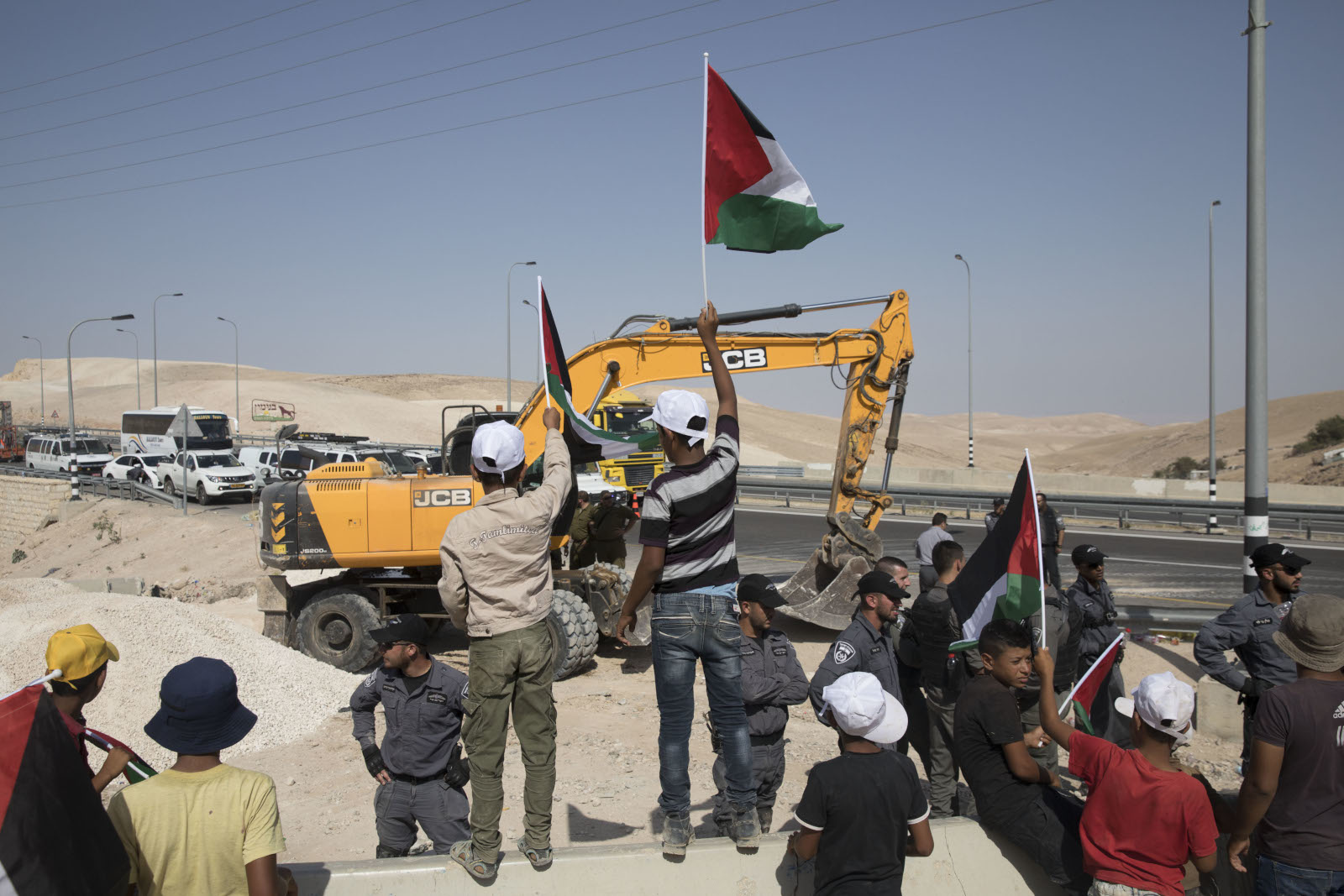 The UN just released a database of 112 companies involved in Israel's illegal settlement regime, which is a war crime under international law.
With the release of this latest overwhelming evidence, it's time for the UK government to take action to send a clear message to all companies involved in illegal settlement activity.
Israel's oppression of the Palestinian people depends on complicity from governments and corporations around the world, including many based here in the UK.
In 2016, the UN started to investigate companies involved in Israel's illegal settlement regime. Now the UN has finally published the first of its findings, a database of 112 companies, three of which are UK-based.
JCB equipment is used by Israeli armed forces to demolish Palestinian homes
Opodo gives a commercial platform to Israeli settlement tourism businesses
Greenkote lists the Israeli military as one of its clients, and has a facility in an Israeli settlement
This is just the tip of the iceberg, with hundreds more companies involved in this chain of complicity.
The human rights impact of settlements is devastating. They are a key element of the ongoing Nakba, the displacement of Palestinians from their homes and the denial of the Palestinian people's collective right to self-determination.
In the context of occupation, whether in Palestine, Western Sahara, or anywhere else, doing business with settlements is illegal, and it should be banned.
Early Day Motion #225 calls for a ban on settlement trade and the introduction of binding regulations for companies to uphold human rights. Ask your MP to sign EDM 225, or if they do not sign EDM's to raise the issues with the government otherwise.
Join the conversation
RT @WarOnWant: The city authorities in Durban are violently and illegally evicting people during the Covid-19 pandemic. Take actio… https://t.co/OzmcQwnljy
—
20 hours 39 min ago
Tell hospitality and fast food companies to stand with their workers during the Covid-19 crisis. Workers deserve… https://t.co/oC21ooaVPa
—
1 day 18 hours ago
Stand in solidarity with the shack dwellers: sign the petition to end the evictions! https://t.co/nMWzYIBk7c
—
1 day 23 hours ago