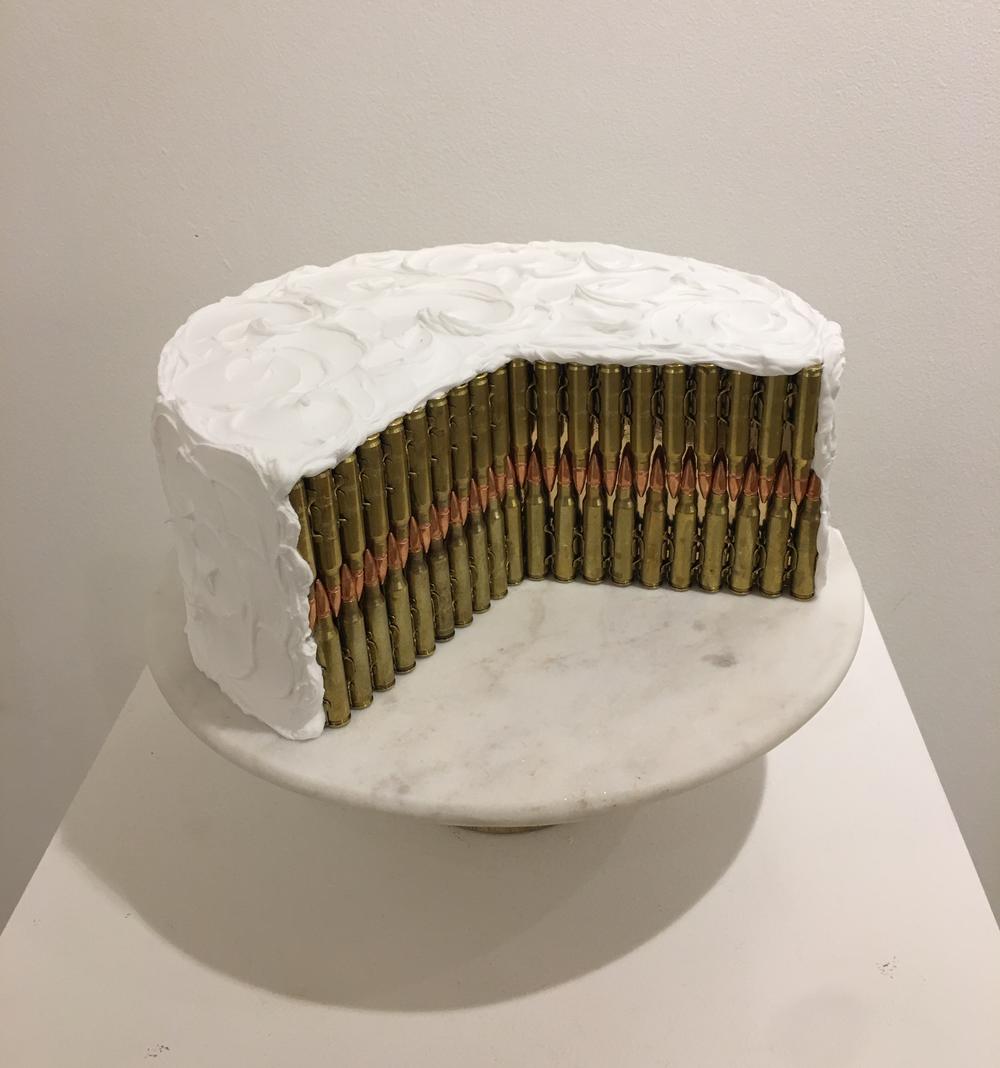 Sane Helwa ya Okhti... 
by Jacqueline Reem Salloum, 2017
M16 bullets, various materials, marble & wood cake stand. $2,500 USD.
14-year old Sumaya refused to accept the mournful ways of the refugee camp, which didn't celebrate birthdays. She decided to throw a birthday party for her sister, and baked her a cake. The work's decoration is like any other birthday cake, referencing Sumaya's yearning for normalcy; but when cut into, it reveals the systemic violence and fear that permeated throughout the camp.