STAND WITH STUDENTS ARRESTED FOR READING IN CHINA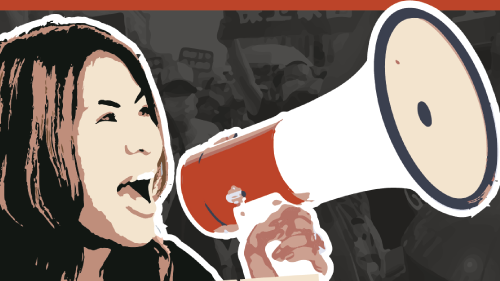 In November 2017, police in China stormed a left-wing student reading group at the Guangdong University of Technology where eight students were arrested and jailed on trumped up charges. Since then, their families have been harassed and intimidated. Sun Ting Ting – the only woman released on bail – has been forced to report into police station, and in February 2018 she was violently removed from a train when attempting to travel to Beijing.
With students playing a crucial solidarity role in supporting labour rights in China, this is being understood as part of a broader attempt to shut down engagement with progressive, political ideas that could damage the economic interests and policies of the State.
Over the past five years in China, feminists campaigning against sexual harassment, bloggers highlighting social justice issues, trade union organisers as well as striking workers have increasingly faced arrest and imprisonment. While organised political activities that build connections among different groups across China have been continually under attack, student reading groups have been protected by freedom of speech laws until now. Activists and groups from across China are calling for solidarity in ensuring these arrests and the intimidation of students do not continue to occur under the shroud of secrecy.
Eight participants of reading groups who have been arrested or are in hiding have written letters to the public this year sharing their poetry and aspirations with the world. Since November, another reading group has been stormed by police with students arrested. Join us in demanding that all charges against the students are dropped, and that the crackdown on progressive reading groups ends immediately. Stand united with our friends in China in defending the right to read.
Join the conversation
RT @PACBI: Inspiring news! British Society for Middle East Studies endorses the Palestinian call to boycott complicit Israeli… https://t.co/JBVWqNHBP9
—
9 hours 10 min ago
34 European trade unions representing millions of workers across Europe wrote to the European Commission and Europe… https://t.co/yYYw0o1hw3
—
9 hours 12 min ago
Citizens of Abbruzzo in Italy stopped the Ombrina Mare oil project. But now, Big Oil is suing the Italian governmen… https://t.co/MRXgxIN2AB
—
9 hours 21 min ago