Petition the House of Lords: Stand for trade democracy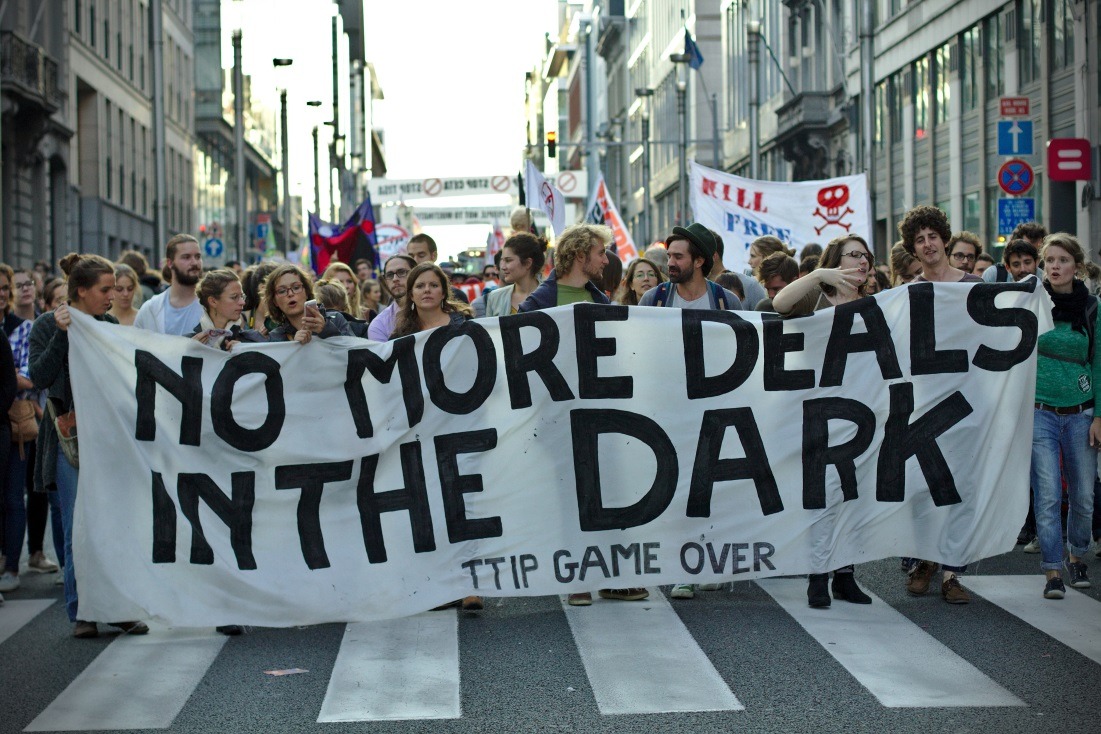 Trade deals are powerful. We know business lobby groups want to use trade to 'shred' the standards we've put in place in our society – standards that protect decent jobs, good healthcare, climate action and all the things we value. And at present there's little to stop them, because there is no meaningful democratic oversight of trade. We need to change that in the Trade Bill currently going through Parliament.
The UK government is charging ahead with plans for a trade deal with Trump's America First. They also want to join the Trans Pacific Partnership (TPP), the toxic deal that was being negotiated on the other side of the world in parallel with TTIP, the proposed EU-US deal which we defeated together.
We need to change trade, so that it can work for people and planet. But without any accountability, trade minister Liam Fox can just go ahead with whatever he wants. And the announcements about plans for a deal with the US and joining the TPP show he's not holding back.
We need some basic procedures in place:
Before negotiations: Parliament's consent should be needed on the objectives, including defining things that must not be included, such as public services.
During negotiations: Transparency should be the norm – including publishing the texts agreed so far by both sides after each round of negotiations
At the end of negotiations: Parliament should have a guaranteed vote on all trade deals – MEPs in the European Parliament and members of Congress in the US get a vote. Why shouldn't the UK Parliament?
Campaigning over the past year has built pressure for trade democracy. Now the bill moves to the House of Lords. Can you add your name to the petition telling them to add trade democracy to the Trade Bill?