Report Back: #SportsDirectShame Day of Action
15 September 2016 - 3:15pm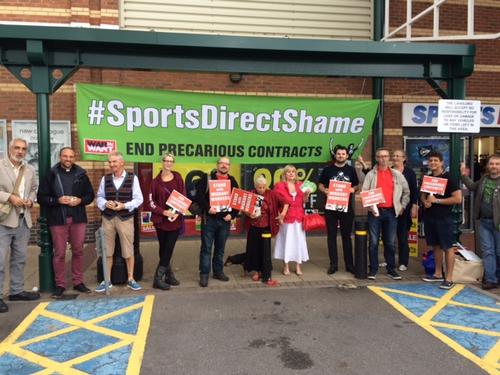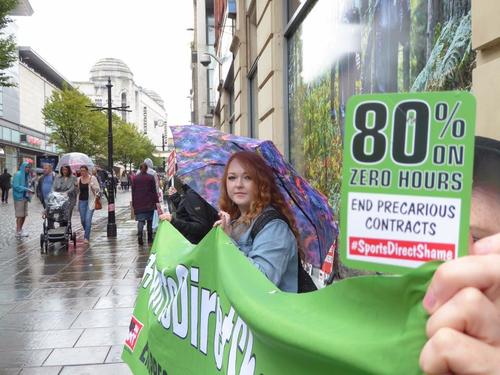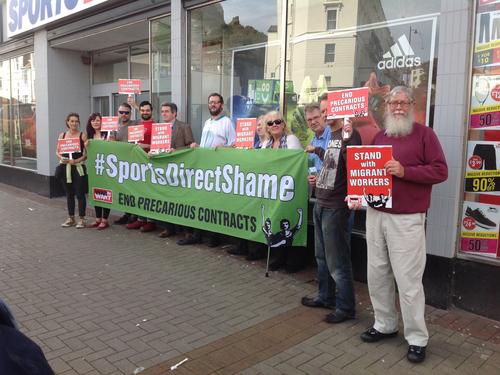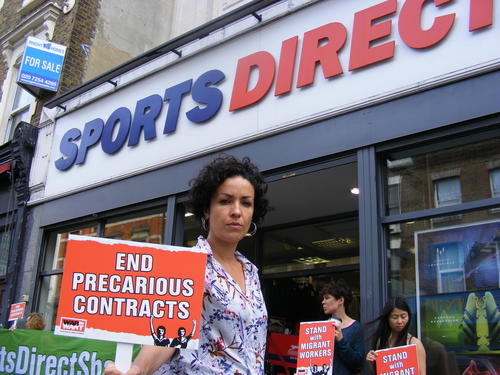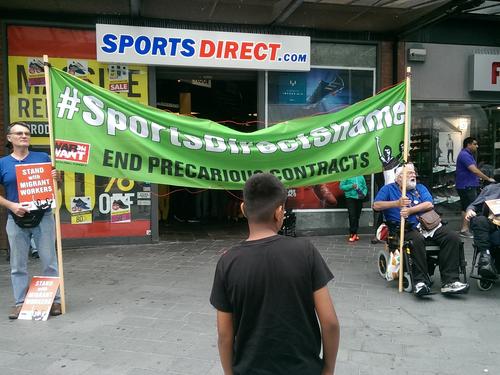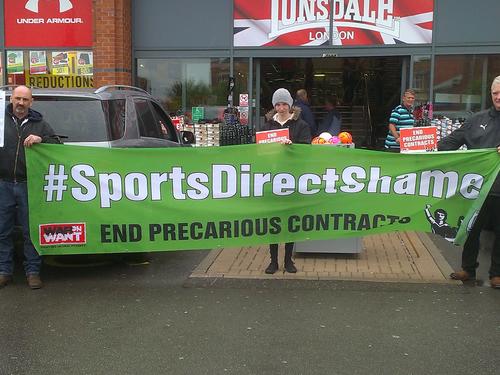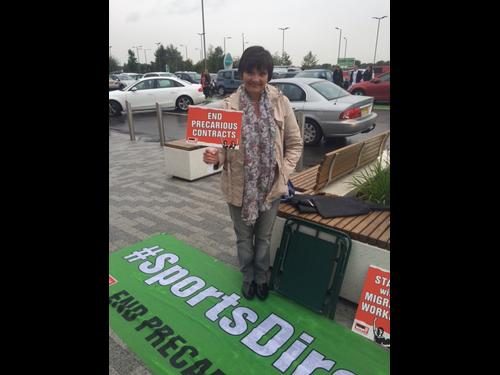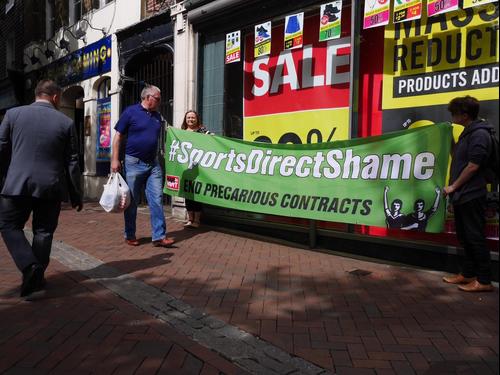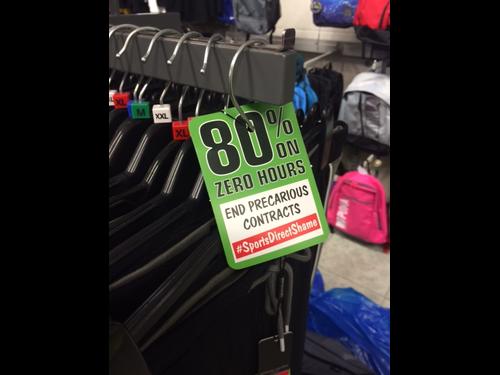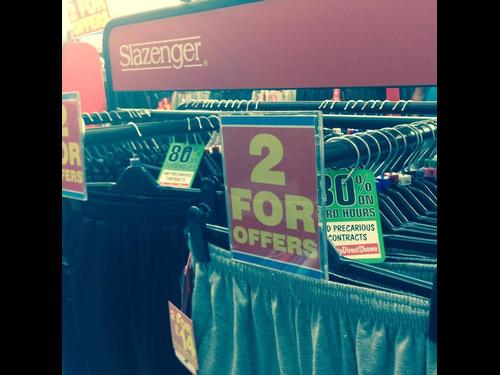 On Saturday 3 September 2016, War on Want supporters took action across the country to stand with migrant workers and demand Sports Direct end precarious contracts.
The following week Sports Direct responded. They announced they would be offering 12 hour contracts to all their shop staff currently on zero hours. 
The campaigning pressure of War on Want supporters together with Unite-The-Union made change inevitable. From actions outside shops [see photos above] to an army of taggers in the great high street re-brand, the public pressure meant Sports Direct had to change. 
City Investors join the call.
In a media showdown, city investors joined the call for change at Sports Direct at the company's annual shareholder meeting. A record breaking number of investors broke their silence to support a trade union shareholders resolution on worker abuse. Faith in the company had fallen so low that the majority of independent investors voted against Sports Direct's board chair, Keith Hallawell. The company will now have to re-hold a meeting of its shareholders, where the funder and majority shareholder Mike Ashley will vote through the chair's reappointment inspite of opposition.
See our report back on the AGM and 'Open Day' here.
Warehouse staff have to wait 28 years:
Whilst the move to 12 hours is welcome, many staff will still be relying on their bosses' discretion whether they get enough hours to survive week to week. For the largely migrant warehouse staff, where many of the abuses have been exposed, changes are too little and too slow. The company only offered to move ten workers a year from precarious agency contracts onto permanent contracts. At this proposed rate it would take 28 years for the 4000 warehouse workers, many of whom are recruited from eastern Europe to enjoy the protection of a permanent contract.
We know that when workers have the threat of losing future work hanging over them, they feel unable to challenge abuse. Racism, sexism and xenophobia can become endemic.
The small changes are a sign of what can happen when we act together to End Precarious Contracts. Other companies like Wetherspoons has already followed suit and offered workers regular hours. However until workers can be sure they'll get enough hours to survive, and have a trade union to represent them, many will feel unable to challenge abuse in the workplace without repercussion.
We must make this the beginning of the end for precarious contracts. MPs will be looking at the labour market regulation in the autumn and there will be a chance for us to ensure we get our voice heard.
We must continue to Stand with Migrant Workers to End Precarious Contracts.
Join the conversation
RT @PACBI: In a coordinated eruption of support for Palestinian rights following Israel's massacre in Gaza, tens of bands, inc… https://t.co/zzubkYGGG1
—
6 hours 37 min ago
Benefit sanctions, the threat of having nothing, force people to accept precarious work. It's the stick used to sus… https://t.co/zs3kQWMO5K
—
9 hours 44 sec ago