People power forces Sports Direct to act, but 'don't be fooled' by Mike Ashley
6 September 2016 - 10:15am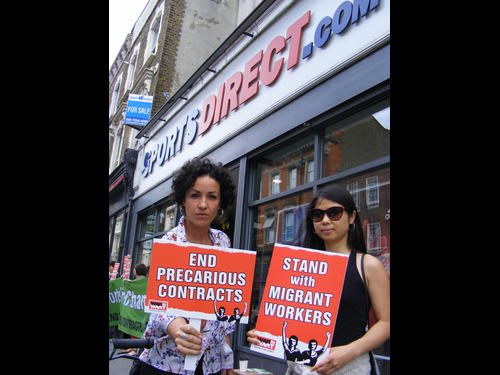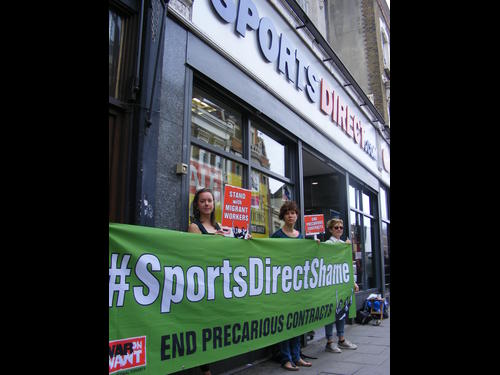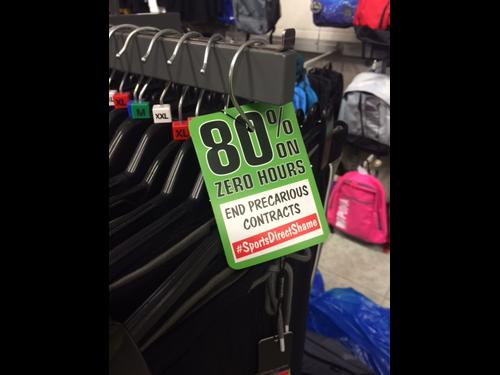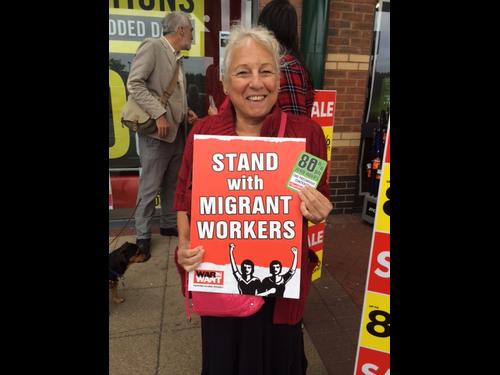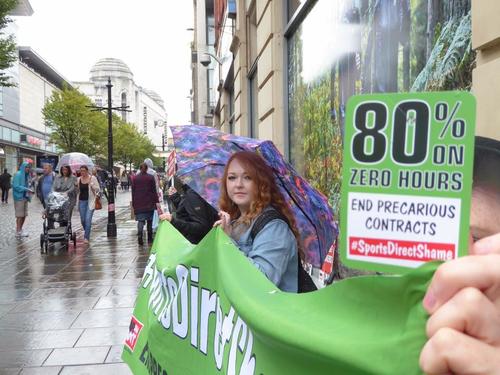 Responding to news that Sports Direct has offered casual retail staff guaranteed hours and dropped its 'six strikes' warehouse policy, War on Want's senior labour rights campaigner, Owen Espley, said:
"Sports Direct boss Mike Ashley has bowed to public pressure and has been forced to act. But the retailer's report into its practices is just not credible.  Don't be fooled by billionaire Ashley, this is more about saving his own skin than stopping the exploitation of workers. 
"The test for Mike Ashley's actions is not whether investors get off his back, but whether workers no longer feel like they're working in a gulag.
"Ending the 'six strikes' policy and offering fixed hours to shop staff is a start but will not ensure workers are fairly treated. Only through allowing workers their own voice in a trade union at work can abuse and exploitation be stopped."
Notes to editors
For more information and to arrange interviews contact Ross Hemingway 07983 550 728
Guardian: Sports Direct to ditch zero-hours contracts
Guardian: Sports Direct braces for investor revolt against management at AGM
War on Want supporters  took action scrod the country on Saturday 3 September to protest sports direct treatment of workers.  Photos are available here: https://www.flickr.com/photos/waronwant/albums/72157672250559002
War on Want is demanding MPs bring in changes to the law to ends the use of zero hours contracts and other abusive practices http://e-activist.com/ea-action/action?ea.client.id=1819&ea.campaign.id=54112
War on Want is supporting Unite the Union's #SportsDirectShame campaign
Join the conversation
"The antidote to the poison of the far right is to tackle inequality and injustice, and to reclaim our communities.… https://t.co/I7sx7bPfcN
—
1 day 20 hours ago
Our solidarity with Nohnle Mbuthuma of the Amadiba Crisis Committee, who faces serious threats to her life for tire… https://t.co/PcH0P9Nm8X
—
1 day 23 hours ago