Tax Dodging Bill Campaign
War on Want has teamed up withover 15 other organisations to campaign for a new law, a Tax Dodging Bill, to help make tax fair.
War on Want has long put a spotlight on companies like Alliance Boots; which together dodge billions of pounds in tax every year.
These corporate parasites suck out profits and leave the rest of society paying the price wherever they operate. They won't be stopped until the rules are changed. Empty rhetoric won't do the job.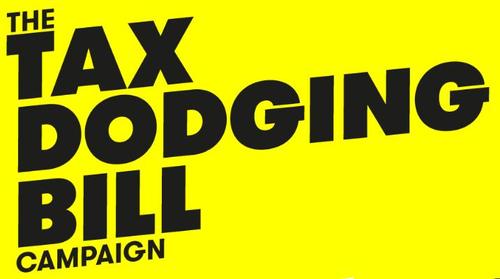 That's why we've teamed up with over 15 other organisations and to call for a new law, a Tax Dodging Bill, to help make tax fair.
We're calling for a law that will:
Make it harder for big companies to dodge UK taxes and make sure they're not getting unfair tax breaks, by

Ensuring that foreign multinationals can't use tax havens to avoid paying their fair share of tax on their business in the UK ;
Rigorously reviewing tax breaks for big companies and scrapping any which don't bring true benefits to society;

Ensure UK tax rules don't encourage big companies to avoid tax in developing countries:

Toughen up the UK's anti-tax haven rules to deter tax -dodging at home and abroad and review other tax rules to make sure they don't harm developing countries;

Make the UK tax regime more transparent and tougher on tax dodging, by:

Requiring big companies to publish their taxes, profits and other key data for each country where they do business
Toughening the tax regime, and making tax avoidance schemes riskier and more costly.
We are also calling on the political parties to commit to using the funds raised in the UK to tackle poverty here.
Launched 100 days before the 2015 general election, the campaign calls on all political parties to pledge to introduce the Bill in the first 100 days after the election
The Tax Dodging Bill could tackle the worst bits of the UK tax rules that make it easy for big companies to dodge their taxes In the Uk and around the World. It could generate £3.6bn for the UK and could also help raise billions in developing countries.
Please take action to support the campaign here.
You can read more detail about what the campaign is calling for here.
Join the conversation
Liam Fox rushing ahead with high risk trade deals – with Trump's America First, with the agribusiness lobby of NZ &… https://t.co/iHgFtEWmbR
—
6 hours 40 min ago