We Heart Unions
14 February 2019 - 11:30am
On 12 February 1920, the first strike organised by women took place in Colombia at the textile factory in Bello, Antioquia. Around 400 women walked out demanding equal pay with men, an end to sexual harassment by managers, the abolition of fines for sick leave, reduced surveillance and searches of workers, and that salaries be paid directly to women workers, rather than to their fathers or husbands.
Most male workers at the factory crossed the picket lines while police tried to break the strike. But the women held firm and on 4 March, the women won most of their demands, including a 40% pay increase, reduced working hours, better health and safety, the abolition of fines and a number of abusive managers were dismissed.
In January, women garment workers in Bangladesh went on strike demanding an end to poverty wages, better health and safety and dignity at work. The police tried to break the strike, arrested countless workers, and now factory owners have sacked over 11,000 workers, as of yesterday (13 February 2019) for taking part in the strike. However, the workers are holding firm and their unions are fighting back.
It is a similar story in Cambodia, where, in January, garment workers have been on strike demanding missing benefits and wages.
Meanwhile in Sri Lanka, mainly women workers at a union-busting garment factory have been on strike for a month, organising with War on Want's partner organisation, Free Trade Zones & General Services Employees Union (FTZ&GSEU). The company, ATG Ceylon, is chaired by a British businessman, and has a long history of abuse against its employees including intimidating unionised workers, unfair dismissals and refusing to follow agreed regulations for calculating pay, resulting in loss of pay for their workers.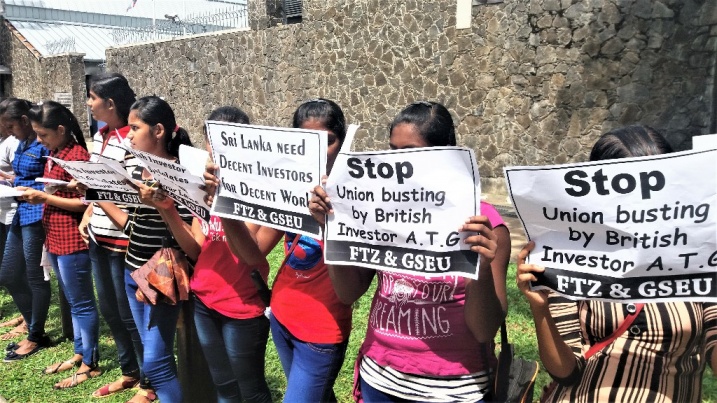 Today, workers organising with FTZ&GSEU are holding a public rally in Colombo! After a month on strike they still face intimidation, union-busting tactics and unlawful dismissals. All power to the workers striking with FTZ&GSEU!
This is a global story: corporations exploit every angle they can, to squeeze as much profit as they can. They treat their workers as commodities and hide behind webs of lengthy supply chains, and neoliberal legal structures that enable rampant abuse. Yet it is women garment workers, mainly women, who are at the forefront of the struggle for corporate accountability and human rights. They risk their lives and livelihoods to expose the conditions they are working in.
Exploitation is as old as time. But so is our response: organising as workers in trade unions. There is power in a union. Get organised – join a trade union today!
We heart unions!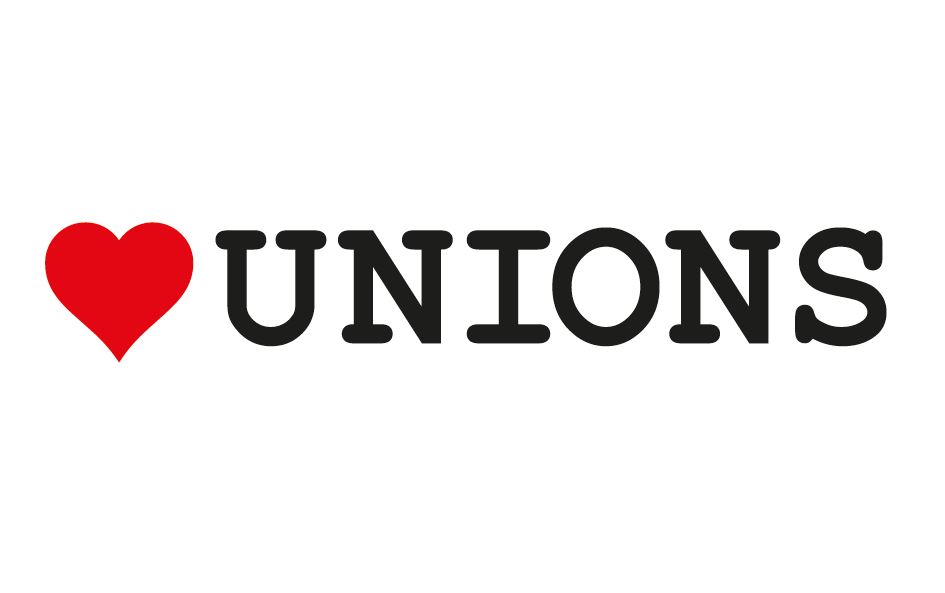 Join the conversation
"They cannot just cancel orders and wash their hands of responsibility." Our Sri Lankan allies are fighting for jus… https://t.co/3Fm09AHZMa
—
3 hours 43 min ago
In the midst of a pandemic, Israel continues to demolish Palestinian homes and hospitals, and confiscate land – des… https://t.co/OsnFAMiFSM
—
20 hours 52 min ago
Solidarity to the brave Palestinian health workers tending to the ill and injured while struggling under occupation… https://t.co/nfSxtY0trg
—
23 hours 30 min ago