War on Want at the Latin America Conference 2017
16 November 2017 - 12:30pm
Date: Saturday, December 2, 2017
Time:  9.15am - 5pm (War on Want event, 10.45am to 11.45am)
Location: Congress House, Great Russell Street, London, WC1B 3LS. 
Tickets: https://latinamericaconference.wordpress.com (£10 for waged, £8 unwaged)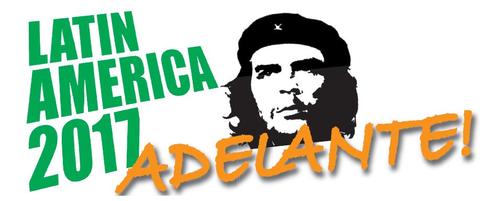 War on Want will join an amazing line up of activists, trade unionists and leading political thinkers from the UK and Latin America at this year's Latin America Conference. The event, held at Congress House, in London, will feature a wide range of talks, films and workshops cutting across critical issues facing the region, and with a focus on countries including Cuba, Venezuela, Bolivia, Ecuador, Brazil, Argentina, Mexico, Colombia and more. In total, there will be more than 50 speakers from progressive movements and governments around Latin America. 
War on Want will be joining allies to run a panel discussion on trade. And with the World Trade Organisation's 2017ministerial conference - accompanied by a major gathering of trade activists from across the world - taking place only a few days later in Buenos Aires, Argentina, the timing couldn't be better.
Join us from 10.45am – 11.45am for:
The WTO Summit, free trade imperialism and resistance in Latin America
In December 2017 Argentina will host the WTO Leaders' Summit, symbolic of the fact that Latin America is being targeted for an enormous expansion of free trade and foreign investment. This will bring misery for workers, national industry and peoples across the region. Mass opposition stalled the FTAA and watered down the NAFTA but what hope this time?
Chair: Angela Roberts (Unison)
Gabriel Rodriguez (International Transport Workers' Federation, Argentina Solidarity Campaign)
Alicia Castro, former Argentinian MP, and former ambassador to the UK and Venezuela
Mark Dearn (Senior Trade Campaigner, War on Want)
Camila Méndez, Colombian land and human rights defender
Click here to read more about the conference and buy tickets.