#StrikeUberLyft: There is nothing modern about exploitation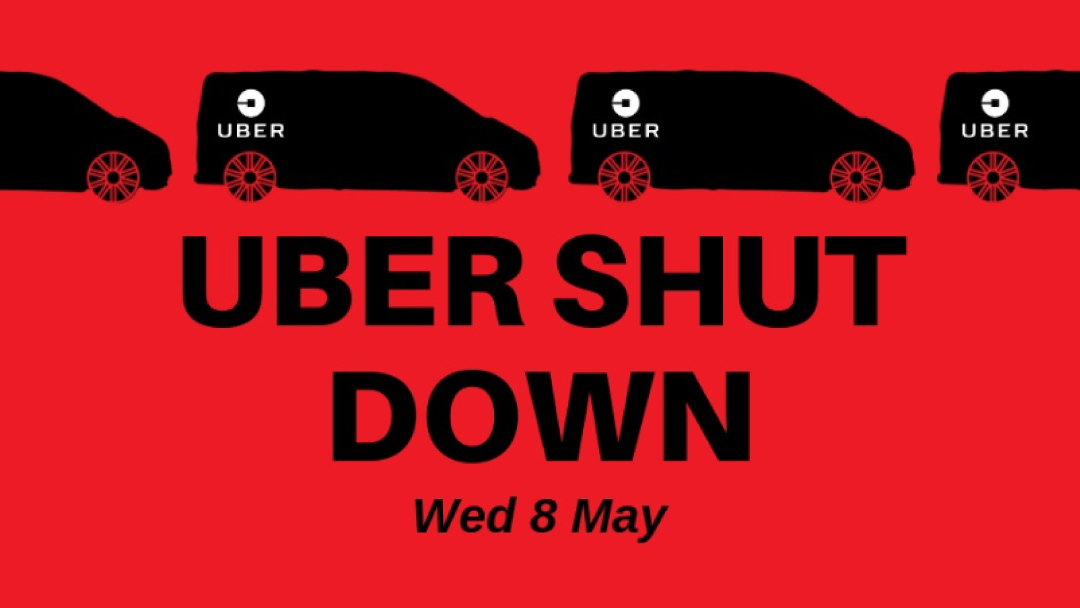 For immediate release
Commenting on the Uber Drivers' international day of action called for 8 May 2018 ahead of the Company's IPO, Owen Espley, Labour Rights campaigner, at War on Want said:
"Uber is an emblem of how technology is being used as a smokescreen to deny workers their basic rights such as sick pay, holiday pay, guaranteed hours and a minimum wage. There is nothing modern about exploitation, or Uber's continual denial of basic rights to the workers who deliver their service.
"Uber's business model is an engine of inequality that will make some executives rich, whilst the workers who deliver the service face long hours and poverty pay.
"Uber drivers around the world taking action together teaches us that it is people power that can hold multinationals to account, and ensure technology is used to create a future where all workers earn a living wage and basic workers' rights are respected."
Notes to editors:
For more information and interviews contact Liz McKean on lmckean@waronwant.org / +44 7983 550 728
War on Want's Stand With Migrant Workers: End Precarious Contracts campaign seeks equal rights for migrant and precarious workers. It calls for the right to work regardless of immigration status, equal social and labour rights for all workers, and an end to precarious contracts.
For more info: www.waronwant.org/StandWithMigrantWorkers. 
Join the conversation
"They cannot just cancel orders and wash their hands of responsibility." Our Sri Lankan allies are fighting for jus… https://t.co/3Fm09AHZMa
—
3 hours 35 min ago
In the midst of a pandemic, Israel continues to demolish Palestinian homes and hospitals, and confiscate land – des… https://t.co/OsnFAMiFSM
—
20 hours 45 min ago
Solidarity to the brave Palestinian health workers tending to the ill and injured while struggling under occupation… https://t.co/nfSxtY0trg
—
23 hours 22 min ago