South African Shack Dwellers face renewed evictions
9 December 2015 - 11:00am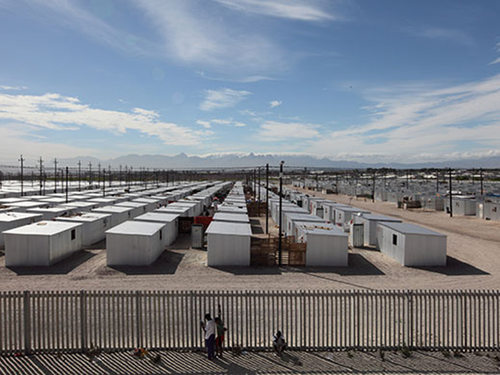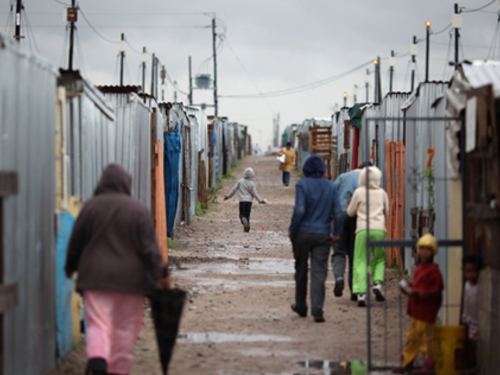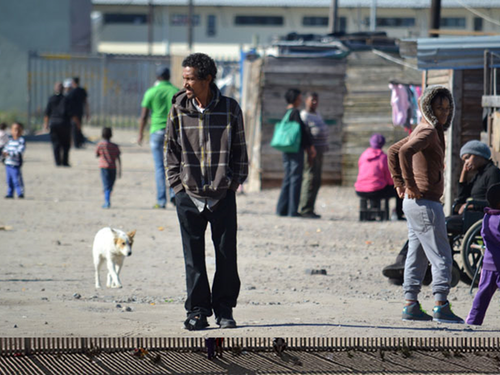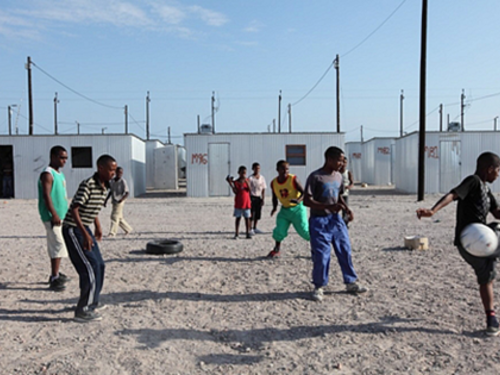 Residents of Blikkiesdorp, Western Cape, face yet another threat of eviction as the City of Cape Town and the Airports Company South Africa discuss the expansion of the airport which will spill over onto land that Blikkiesdorp is sitting on. This means that residents will be moved yet again without them having any say in the matter. A new documentary, featuring War on Want's partner, Housing Assembly, has been produced to highlight the on going struggle, not just for decent housing, but also security of tenure.
Blikkiesdorp is one of two Temporary Relocation Areas that lies at least 30 kilometres outside of the City of Cape Town. Temporary Relocation Areas were set up by the City of Cape Town to house people with emergency housing needs. However, people in Blikkiesdorp have been living there for over six years. Most were moved out of the City just before the football World Cup in 2010. These included people who were living in slums near the stadiums, practice facilities and tourist sites and those who were homeless and sleeping rough on the streets of Cape Town. Some were evicted out of apartments and houses in the City centre where they were on subsidised state rentals.  It gave the appearance of a City intent of cleaning out the poor. According to a housing activist in the temporary camp: "They took people from the streets and moved them to Blikkiesdorp so the foreigners must not see them- so we keep you here for as long as the World Cup goes on".
At the time of the World Cup over 40% of South Africans were surviving on less than $2 a day. 1 in 4 people were living in informal settlements. Today, the number of households living in shack settlements with no running water, electricity and toilets has more than doubled since 2004. This is largely due to the crisis that plagues the government's housing programme which has been riddled with allegations of corruption, political patronage and poor quality builds.
There are over 1,600 people living in this state of temporariness for over six years. Blikkiesdorp is not just temporary , but also forgotten: The "houses" in Blikkiesdorp are made of thin galvanised metal sheets resembling a tin can. The area is surrounded by barbed wire fencing and there is police controlled access to the camp. There is not a tree or bush or flower in sight. Residents have to makes use of communal toilets and bathrooms with up to ten people making use of one facility. Its unemployment rate sits at over 70%. No one in Blikkiesdorp calls this home. As the City and the Airports Company discuss the use of the land for the airport expansion, they have conveniently forgotten about the residents of Blikkiesdorp. 
Out of this crisis has emerged social movements, such as the Housing Assembly in the Western Cape, who are campaigning for decent housing and secure tenure. They organise those who live in shacks in informal settlements, the homeless, as well as those living in social housing. Housing Assembly organises in 6 districts in Cape Town, including Blikkiesdorp. They are currently represented in the Blikkiesdorp Joint Committee. 
According to activists in the Housing Assembly, being organised and part of the social movement is not a choice. It is something they have to do, not just for themselves but for their children. The Housing Assembly is fighting the expansion of the airport and the subsequent eviction of the people who live there. They are organised and making demands for decent housing and secure tenure for the residents of Blikkiesdorp. 
Join the conversation
Police intimidation and arrests at a peaceful picket is disgraceful. The right for striking workers to peacefully p… https://t.co/Wed5nZPgMF
—
3 days 10 hours ago
Justice! This malicious case has collapsed due to lack of evidence. The Met police cannot be allowed to use arrest… https://t.co/EEhDre8EHl
—
3 days 10 hours ago