The pressure on women who both buy and make clothes
24 September 2015 - 9:30am
This article first appeared on the Shoreditch Sisters blog on Friday 18 September
So apart from the not so small matter of Europe's biggest refugee movement since the Second World War, last week's news reported how the now new Labour leader Jeremy Corbyn, left his house in a brown and white polo shirt and shorts. Yes this is news, and you know it ladies. I mean how can a bloke who wears black with brown actually win an election, right? Jez's fashion sense is so important that Google reveals 598,000 results for a search on "Jeremy Corbyn" & "shorts". Didn't he know London Fashion Week is on the same month as the Labour leadership results were due? Hello, faux pas?! What Will the Fashionistas Say!
Enough about Jez, I hear you cry!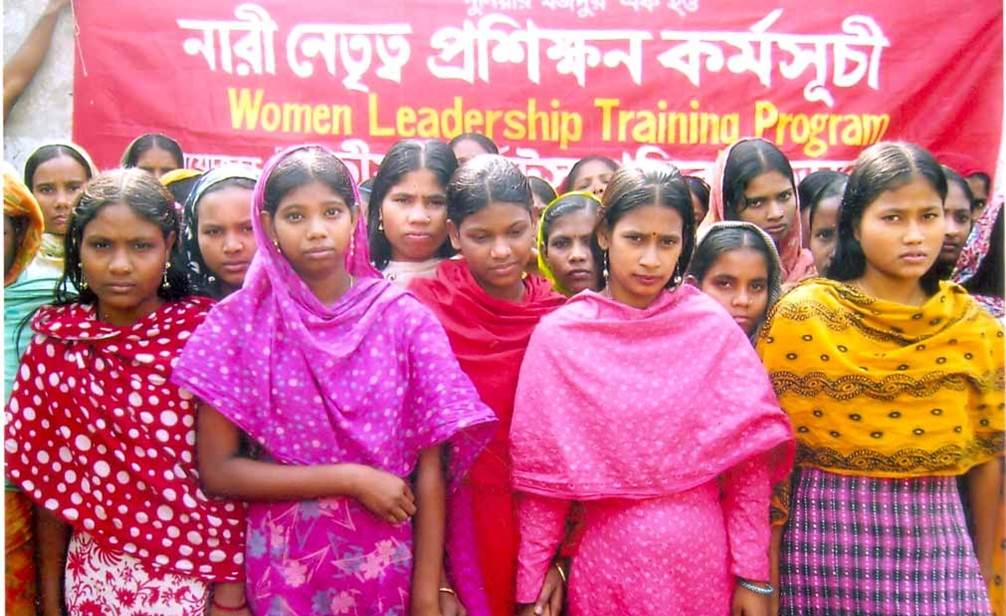 I know, I know. You came to this blog for light relief from Jezmania. But here's the point: Criticising someone's appearance, to discredit and side-line who they are and what they stand for, is a tactic long used over history. Now the reason I'm going on about this is that there was something eerie but all too familiar about the way Corbyn was being criticised; He's been taken down as if he were a woman. Hillary Clinton, Angela Merkel and countless female politicians over history have suffered from a rolling commentary about their appearance. Of course, it's not only women in power who suffer such criticism, this has happened all over the ages and oceans through corseting, face covering and foot binding etc; These are all mechanisms of social control, to keep women in their place.
Now just because some garments have become less restrictive does not mean patriarchy has loosened its reins on women. We live in a time and a place where portraying women as objects  in advertising is as common as ciabatta and it's arguably getting worse. The commodification of women and their bodies is not unlinked from women's "worth" in the work place, which brings us on to wages. The craziest thing about the fashion industry is that it is exploiting women on both sides of the supply chain and is laughing all the way to the bank. While we in the West are pressured to buy buy buy, women half way across the world are being told to stitch stitch stitch, faster for less money to produce hundreds of cheap clothes for the British high street that we in turn buy. So much so, that UK brands' business models are effectively dependent on sweatshop exploitation. London Fashion Week tells us it's about creativity and self-expression, but in reality it fuels and perpetuates an industry which creates cheap copies of the posh frocks shown on the catwalks for the masses to consume at Primarni. These mass produced, churned out identikit garments would not be possible without the blood, sweat and tears of mostly young women workers in countries like Bangladesh and Honduras.
Two years on from the building collapse in Bangladesh where over 1100 people, mostly young women, lost their lives, justice is yet to be served. There have been gains on health and safety and other demands, but over all, even after the media spotlight was on Bangladesh and thousands upon thousands signed petitions, wages remain low. At London Fashion Week last year, £100 million was spent on travel and accommodation by international guests and orders placed by buyers. This amount of money could pay a month's wages for 2.4 million Bangladeshi garment workers who earn just £42 a month:  Well below the living wage as stipulated by the National Garment Workers Federation in Bangladesh. The story behind the cheap fashion industry continues to be a hot topic for documentary makers, as is illustrated brilliantly in two new films: Udita and True Cost.
It is entirely in our government's hands to force all UK companies to take a cut in their profits and pay all workers down their supply chain a living wage. The National Federation of Women's Institutes recognised this when it joined War on Want in focusing responsibility on the UK government in its Fast Fashion campaign, and by endorsing a War on Want report on women garment workers in Bangladesh: Stitched Up (check out the preface). As long as profit is the only motive companies are legally obliged to consider, the livelihoods of workers will always be secondary.
The good news is that women garment workers are fighting back. In fact we could learn a couple of things from them. One thing is not to be afraid of collective action: We are stronger together, always. We do not need to take our entire identity from our individualism and uniqueness. In small and big groups, women have achieved incredible things over history. In fact, I wrote a full piece about this for the Craftivist Collective some time ago. In short, we can be creative in our own way, but still take action together. The problem with telling everyone they are individuals, is that it's kind of suggesting that we have no common ground, which is demoralising but also untrue. When we talk to each other we take action.  In the workplace this is quite simply called organising. Women in Honduras and Bangladesh are fighting back, big time. So it's important that we do our bit here in the UK by representing them as the strong inspirational women that they are and not as helpless or hopeless victims, as well as focus our attention on UK companies and our government.
In fact this is why Shoreditch Sisters Knit and Knatter is the vanguard of the revolution ladies; patriarchy doesn't like groups of women getting together and expressing their individuality (unless it's through buying stuff) while talking to each other!  We could plot all sorts of things! Heck, second wave feminism was built on conversations between women which led to the practice of consciousness raising. Groups of women can do incredible things!
Which brings me to the what can we do about the exploitation question. In my seven years of working on sweatshop exploitation here at War on Want, here are some tips on how you could go about supporting the women who make your clothes:
It's not about what you buy it's about what you do. Sweatshop exploitation is endemic on the British high street, because brands are driven by competition and profit. While not buying from the high street may be good for the environment and your conscious, boycotts do little for the women workers. Young women in the West especially, have a lot of power when they act collectively towards the fashion industry. Put pressure on the shops and the government; write to managers and your MPs. The hard fact is you cannot buy justice, so think as a citizen not a consumer, and act accordingly.
Stop feeling guilty – refuse the burden of responsibility. You are not responsible for the profit driven brands' decision to exploit workers and pay them poverty wages. Don't buy that lie.
Rewrite the story of clothes this London Fashion Week. Tweet about the garment workers, write blogs and have conversations about the women who make our clothes . Give the amazing female garment workers in Bangladesh and Honduras a platform. Bring their story to the forefront. Show their faces to the world. Make them real. Use the hashtags #DontMentionTheGarmentWorkers and #LoveFashionHateSweatshops Vanessa Redgrave War on Want's  BBC Radio 4 appeal in support of sweatshop workers will air on Sunday 20 September at 7:54am and 9:26pm, please listen out for it too!
And you can love fashion! What is important with regards to the clothes we wear (as with the female body hair debate) is as follows:  The establishment and its media outlets should not be dictating that a woman's worth (or Jez) and capabilities are in any way related to the way you look or dress. Don't let them get you down! Turn the spotlight round on those who are making money out of trying to make you insecure, and sweatshop workers poor. Women of the world, unite!
Nadia Idle – Shoreditch Sister and Activism & Outreach Officer at War on Want
Join the conversation
The garment industry is a stark example of a 'race to the bottom'. Brands built huge profits whilst millions of the… https://t.co/QsrTGfT7Ew
—
3 days 20 hours ago