Landmark review set to expose Britain's inequality crisis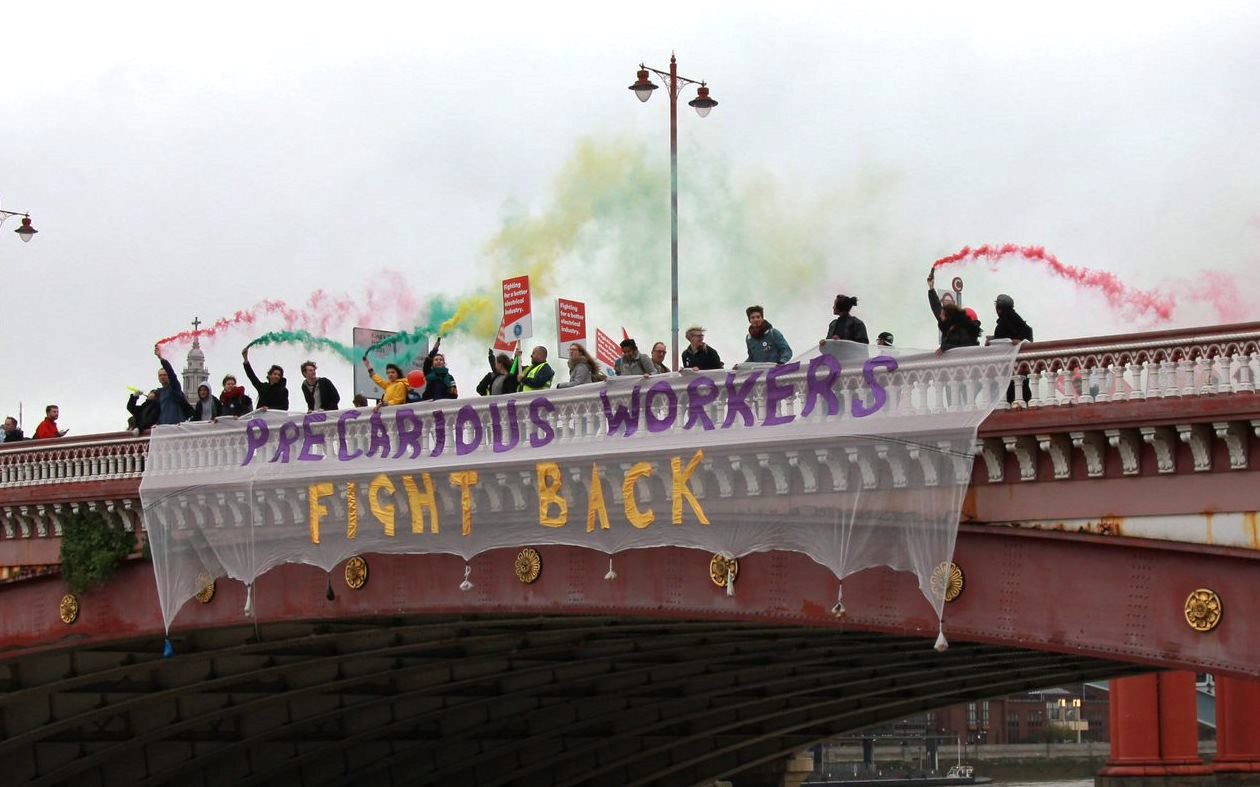 Photo: IWGB
The Deaton Review of inequality is set to further expose the obscene levels of inequality in the UK. An already-rich elite are amassing more and more, concentrating wealth at the expense of the rest.
The UK is suffering from a finance curse, where an oversized finance sector undermines wages and growth in the rest of the economy. Lessons have clearly not been learnt since the financial crash ten years ago. Whilst the rich become richer, the most vulnerable in society face the consequences of austerity: cuts to essential services and increasing in-work poverty as low wages make so many people so much worse off than they were a decade ago.
Inequality in the UK has led to record levels of child poverty, increasing reliance on food banks, in-work poverty and a decrease in life expectancy in some of our communities. Last year, the UN Special Rapporteur on Extreme Poverty and Human Rights reported on the impact of rising inequality on UK communities, of the rise of homelessness and people sleeping rough on the streets, the rates of suicide reflecting the levels of despair when a fifth of the population are living in poverty, yet little is being done to address this, including for those facing poverty conditions despite being in work.
The right to be paid a living wage is a basic human right. Yet in the UK and elsewhere, workers face rising insecurity because of precarious contracts and low pay. People are struggling to earn enough to meet their basic needs. And of course, women, people of colour, migrant workers, and other people from oppressed minorities face the harshest conditions.
Inequality is rising globally. Whilst some debate the merits of "ethical fashion", women working in the garment sector in countries such as Bangladesh, Sri Lanka and Ethiopia are joining together in trade unions to fight for their basic rights. In the UK, fast food workers have gone on strike action against global giant McDonalds, to demand a real living wage, and basic workplace rights. All around the world, workers are standing up for their rights against a system that prioritises profit over human dignity.
Poverty and inequality are the result of political decisions. The Deaton review will show again what we already know: that neoliberal policies have failed. Politics led by the myth of trickle-down economics, ideological deregulation and giving corporations free rein have driven extreme inequality worldwide that it is denying far too many people the right to a dignified life.
Reviews of this kind must offer ambitious solutions that tackle the systems and structures that are concentrating wealth and opportunity in the hands of the few, at the expense of the rights and well-being of the rest of us.  Solutions must prioritise supporting and empowering those people on the frontlines of the battle to live a dignified life in the face of the massive concentration of wealth and power in small corporate elites.
The time to end failed neoliberal policies is now.
Join the conversation
The Israeli Supreme Court has refused Palestinian political prisoners the right to social distance, despite releasi… https://t.co/JQG6K26EaH
—
3 hours 23 min ago
It's time to challenge Amazon's growing power by empowering workers and holding the corporation accountable.… https://t.co/w2m7YKopOZ
—
1 day 2 hours ago