Human Rights Day: Remember Sharpeville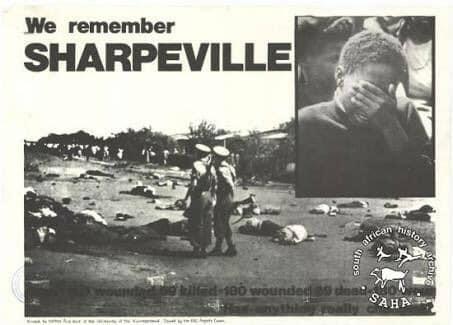 On this day in 1960, police opened fire and killed 69 people at a peaceful demonstration against the apartheid "pass laws" in Sharpeville, South Africa. War on Want was proud to stand with the South African people against the evil of apartheid – their struggles and acts of resistance resulted in the fall of apartheid and the writing of one of the most progressive constitutions and Bill of Rights in the world.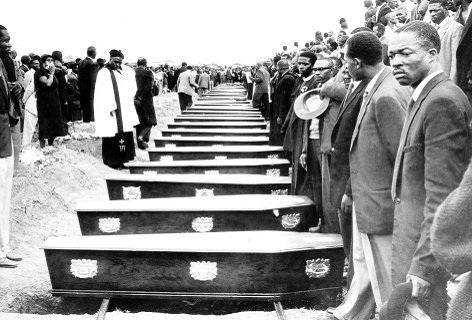 The South Africa constitution guarantees the rights of the people of South Africa, including the right not to be unfairly discriminated against on the grounds of race, gender, sex, pregnancy, marital status, ethnic or social origin, colour, sexual orientation, age, disability, religion, conscience, belief, culture, language and birth. Along with other progressive rights, it also guarantees the right to housing, water, food, health, education and social security.
The Constitution has become the cornerstone of South Africa's democracy, with the country's violent past remembered within. Today, South Africans commemorate the Sharpeville massacre as Human Rights Day.
However, Human Rights Day means something else for the growing number of poor people, of whom still the overwhelming majority are black. For the millions living in shacks, hostels and bad social housing, human rights remains out of reach, as does the right to a life of dignity. 
Today, to commemorate Human Rights Day, three of War on Want's partners have gathered in Cape Town to highlight the denial of their rights to housing and basic services. Housing Assembly, together with Abahlali Base Mjondolo and Ubunye Bama Hostela, are participating in a Political School where they intend to strategise and build their movements to tackle the housing crisis in South Africa. With over 150 housing rights activists assembled under the School's banner of "Decent Housing For All: Everyone an Organiser", the three movements will be launching the National Campaign for Decent Housing. This is the first campaign of its kind in democratic South Africa.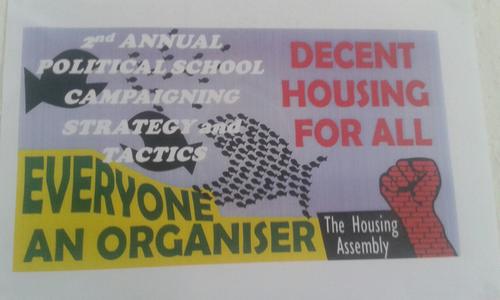 War on Want continues to stand with our partners, as we did back then in 1960, in their fight against the root causes of racism – neo-colonialism and neoliberalism, which say that black and brown lives don't matter. Join us in the struggle to end inequality and injustice everywhere.
Saranel Benjamin
International Programmes Director
Join the conversation
RT @PACBI: Inspiring news! British Society for Middle East Studies endorses the Palestinian call to boycott complicit Israeli… https://t.co/JBVWqNHBP9
—
9 hours 1 min ago
34 European trade unions representing millions of workers across Europe wrote to the European Commission and Europe… https://t.co/yYYw0o1hw3
—
9 hours 2 min ago
Citizens of Abbruzzo in Italy stopped the Ombrina Mare oil project. But now, Big Oil is suing the Italian governmen… https://t.co/MRXgxIN2AB
—
9 hours 11 min ago