AirBnb announces it will remove listings in illegal West Bank settlements
19 November 2018 - 6:00pm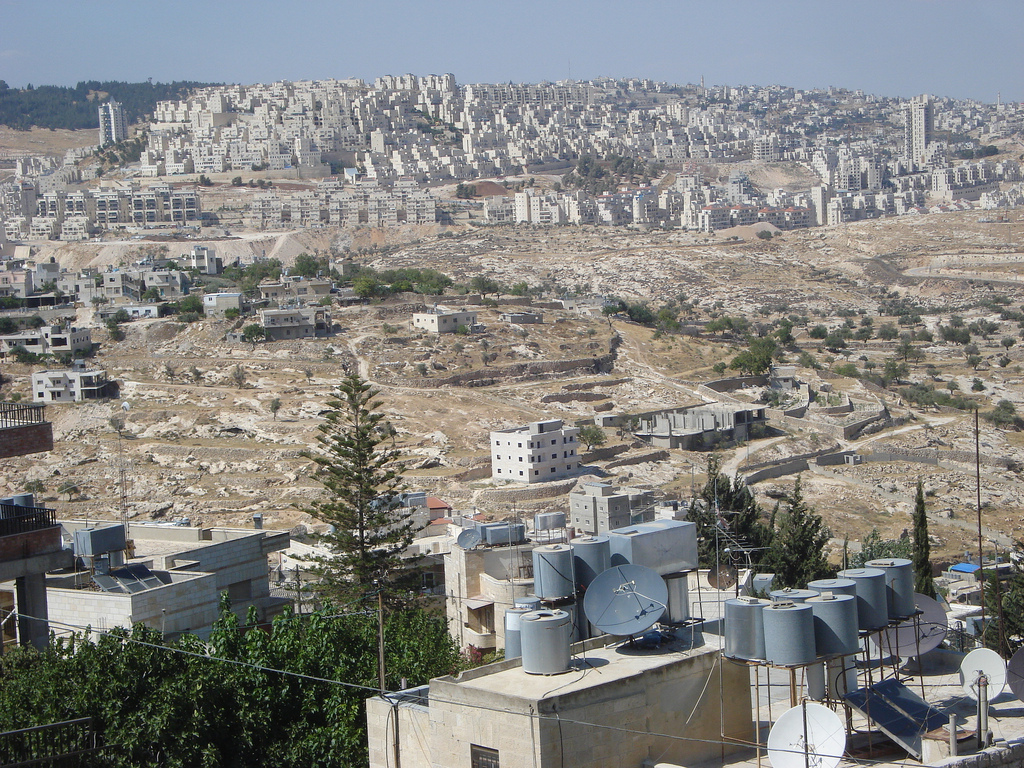 Photo: Illegal Israeli Settlement encroaching on Bethlehem and Beit Sahour in the West Bank – The Advocacy Project, Flickr
AirBnb announced today that it will remove listings in Israeli settlements in the occupied West Bank, Palestine.
Ryvka Barnard, War on Want's Senior Campaigns Officer for Militarism and Security, said:
"Airbnb has made the right decision to stop profiting from holiday homes in Israeli settlements in the occupied West Bank, which are illegal under international law. It should have never allowed them to be listed in the first place.
Tourism must not be used as a tool of dispossession; tourism companies have a legal and ethical responsibility to make sure they are not contributing to the settlement enterprise which involves land theft and displacement of Palestinians.
Dozens of other multinational corporations -- whether involved in tourism, construction, technology or weapons -- are complicit in crimes against the Palestinian people. For decades they have profited from military occupation with virtually no consequences, but now we are finally seeing a change. Veolia, G4S, Orange, CRH, and dozens of other companies have seen that the reputational damage from doing business with occupation, not to mention the legal implications, is becoming an endeavour too costly to continue.
This victory was hard won by campaigners working on this issue for years, and will certainly give way to many more campaign victories when the United Nations Human Rights Council publishes its report of companies complicit in the occupation this March."
Ryvka is available for interviews and further comment on request.
Media contacts
Ryvka Barnard: rbarnard@waronwant.org
media@waronwant.org / 07983 550 728
Notes to editors
Join the conversation
RT @WarOnWant: The city authorities in Durban are violently and illegally evicting people during the Covid-19 pandemic. Take actio… https://t.co/OzmcQwnljy
—
21 hours 36 sec ago
Tell hospitality and fast food companies to stand with their workers during the Covid-19 crisis. Workers deserve… https://t.co/oC21ooaVPa
—
1 day 18 hours ago
Stand in solidarity with the shack dwellers: sign the petition to end the evictions! https://t.co/nMWzYIBk7c
—
2 days 15 min ago