Support the #McStrike - Find an event near you!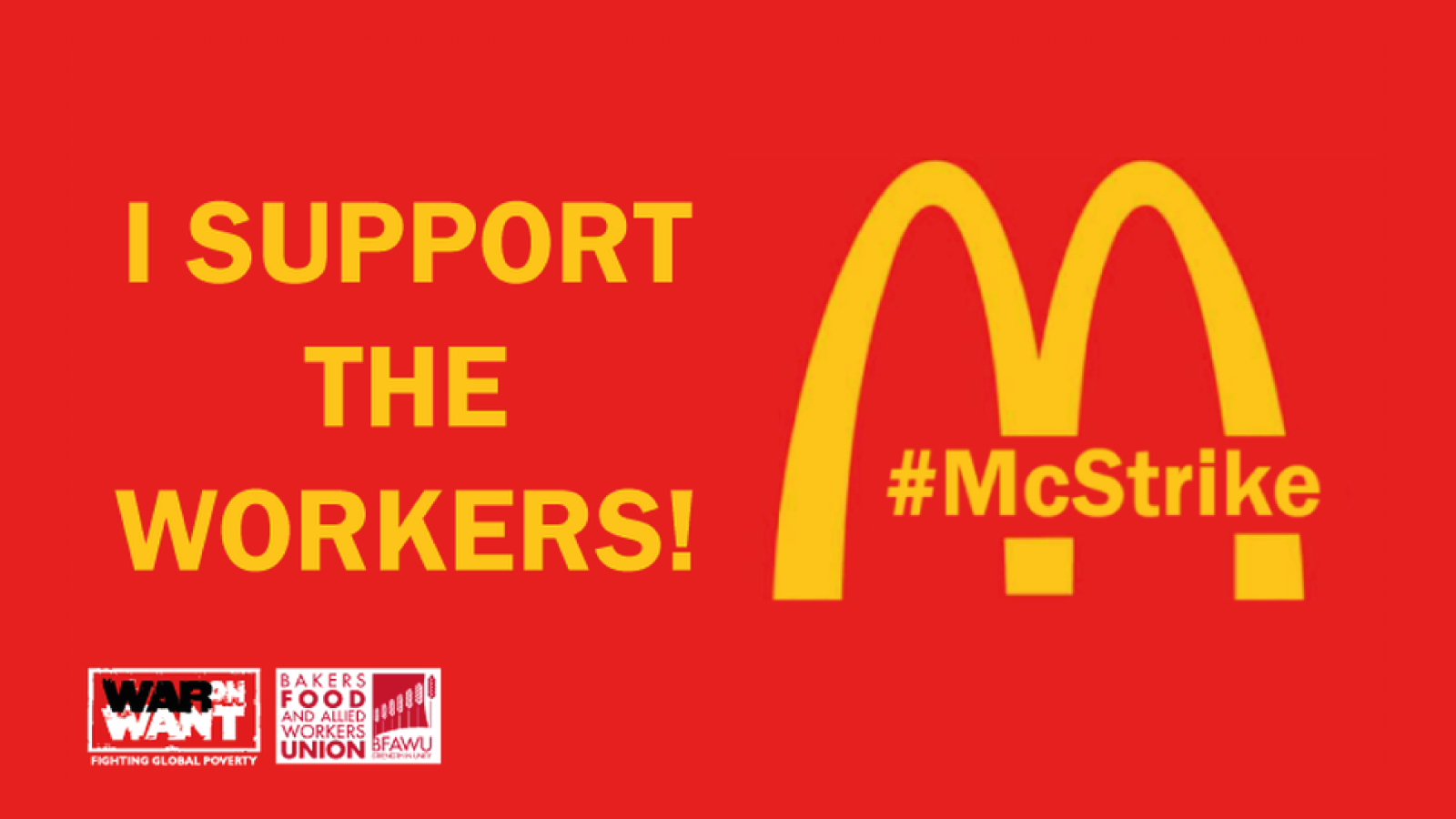 McDonald's workers are fighting back against zero-hours contracts and unsafe workplaces. They're demanding a New Deal of £15 an hour, guaranteed hours and union recognition.
We need to show McDonald's and the workers going on strike that our whole movement is behind them. They can't win without your support.
War on Want supporters and others have organised stalls across the country. Click on the link to find a stall near you, or share this page to help get the word out about the display of solidarity right across the country.
Join the conversation
The Israeli Supreme Court has refused Palestinian political prisoners the right to social distance, despite releasi… https://t.co/JQG6K26EaH
—
3 hours 21 min ago
It's time to challenge Amazon's growing power by empowering workers and holding the corporation accountable.… https://t.co/w2m7YKopOZ
—
1 day 2 hours ago